Hi there.
We can edit 3D Content directly on the output monitor with the 'selected' switch, which is cool.
It would be even cooler if 2D nodes that allow transformation of the image (like placer etc)
would have their own set of onscreen controls which would allow to place pivot, center, etc visually,
rather than having to type values in (which in case of positioning the pivot turns into guesswork occasionally...:-))
Basically something like this would be awesome: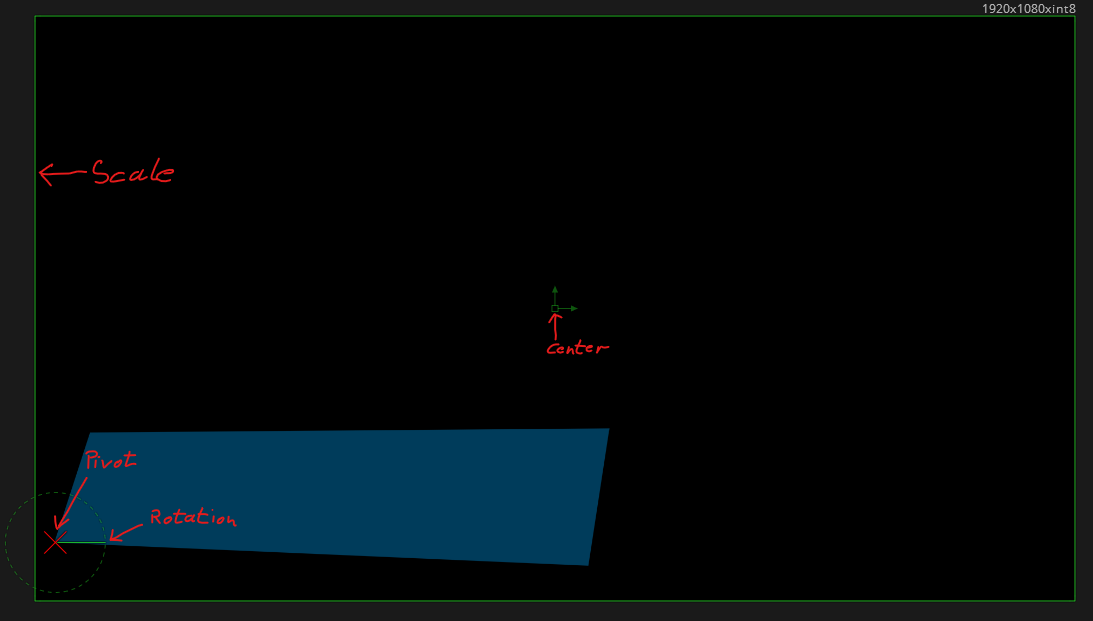 The same would be cool on paint/draw tools:
Cheers & all the best.
Eric.