In the Startup Configuration go to Device Mapper and click Manage Devices at the bottom: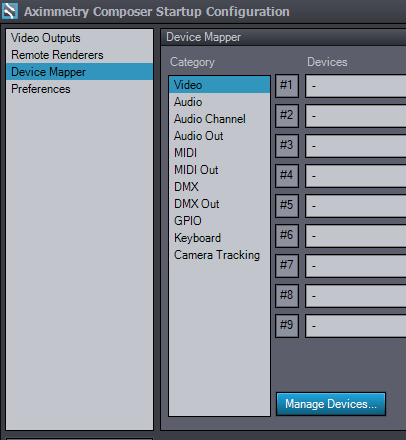 Select Video Out / NDI and click Add:
Specify name for your NDI channel, for e.g.:

Note that the receiver side your channel will appear in the form "YOURMACHINENAME (Aximmetry Final)".
Click OK. The channel has been added to the NDI output device list.

Click OK again. Aximmetry restarts.
Now your NDI device will appear in the list of available output. You can set it up the same way if it were an SDI output: