Can't Install 2023 Aximmetry Unreal to my Win 11
Bugs Installer Unreal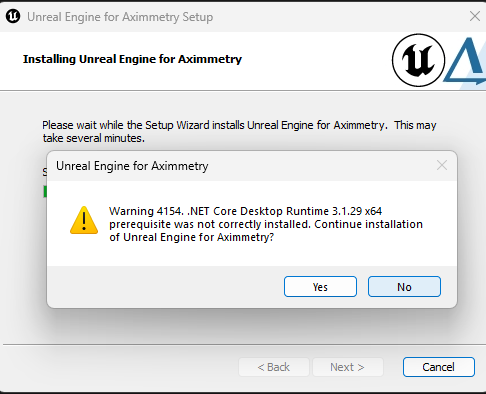 Any Help is much appreciated.

Hi,
Are you using the standalone Unreal Editor for Aximmetry installer?



If so, make sure you extracted the installer into a folder in the root of your drive with a folder name of less than 6 characters. Sadly, Unreal Engine has paths with too long names for Windows to handle their copying.


Otherwise, you might have run out of space in the installation of Unreal 5. And you might need to install NET Core 3.1 Desktop Runtime from here: https://dotnet.microsoft.com/en-us/download/dotnet/3.1
Warmest regards,