Hi
There is an error message that appears when the UE Project File is opened in the Unreal Editor for Aximmetry.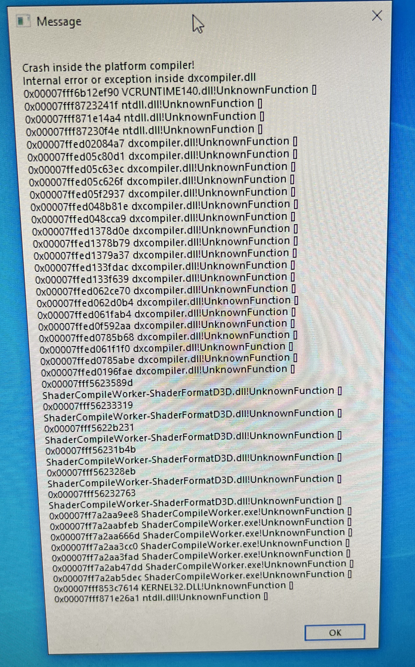 I want to fix this, and after a while after loading the project file from Aximmetry DE Composer, the program stops after the following error appears.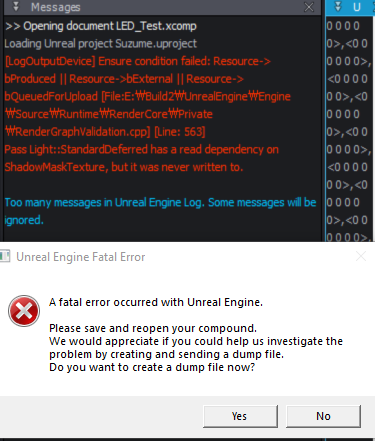 I want to solve these and I will also send the dump file to Sales@aximmetry.com .
Thanks!