Hello. We are doing Virtual Production using LEDwall. We succeeded in synthesizing extended CG on and outside the LEDwall.
But we have nothing on the floor. Therefore, I shoot so that my feet cannot be seen. I would like to project CG on the floor, but it takes time and money to prepare LEDs for the floor. So we thought of laying a green screen on the floor.
Is it possible to use LEDwall and green screen at the same time for Virtual Production? I am attaching a sample image.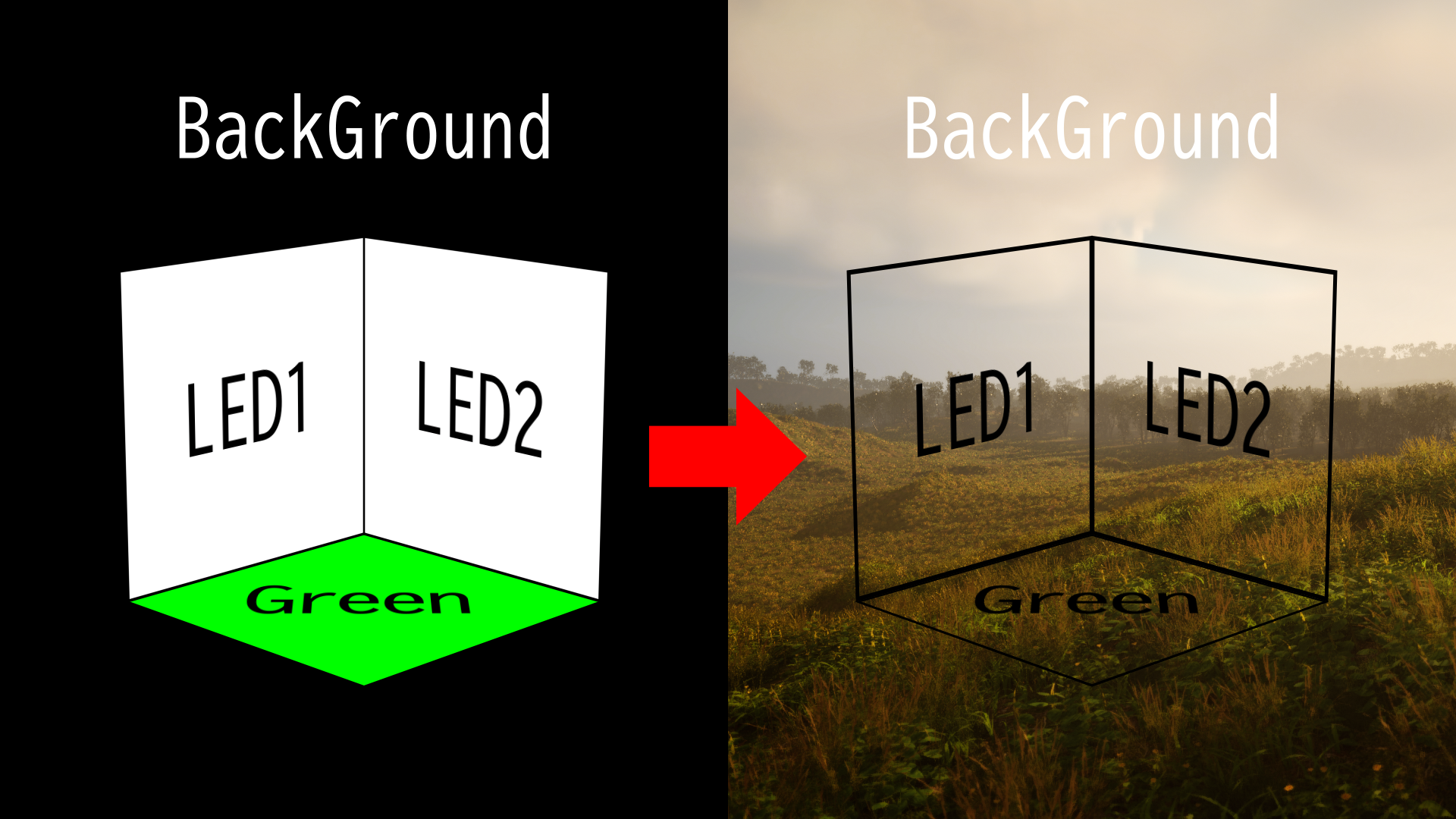 Answer please.