I have the following setup for my audio: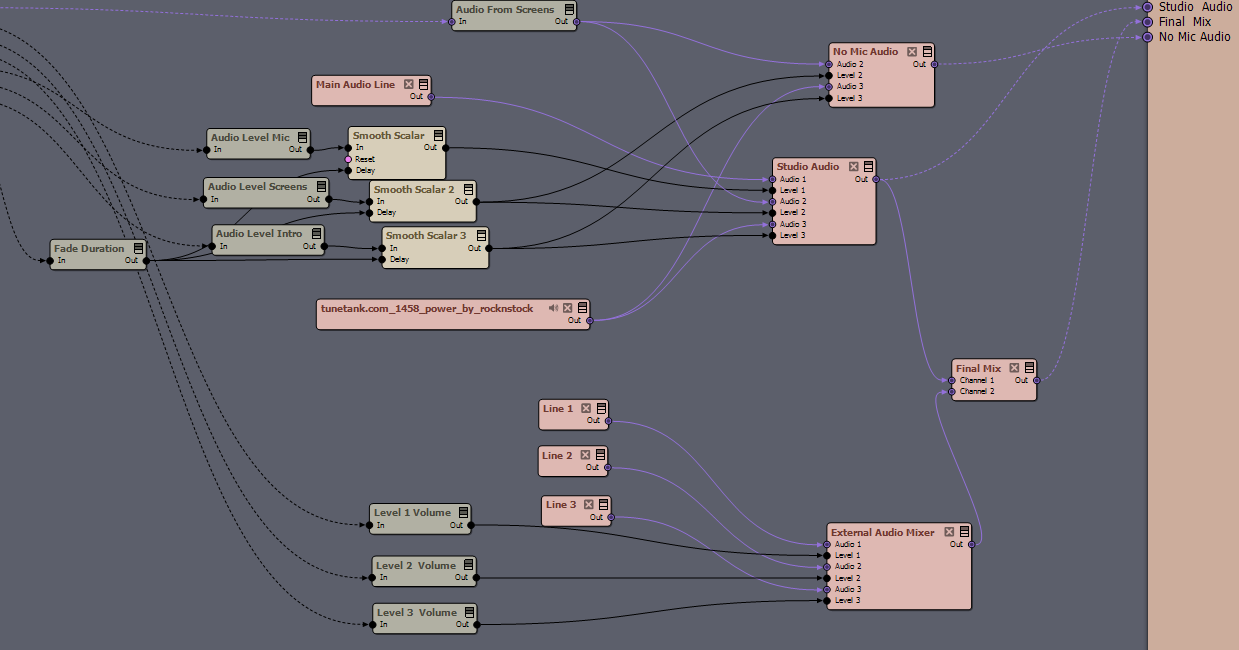 When I start the audio level mic at zero (I moved the audio level mic to the root input so I could change it on the dashboard), the video is completely out of sync. Its not the delay in the smooth Scalar, since I tried without it and the problem is the same.

When I start with the audio level at some other value, like 0.4 or 0.6, (the video is in perfect sync).
Zero corresponds to -60 Level (which is Silence) and 1.0 corresponds to 0.0 Level

What I have not tested is at which value this happens and if a small amount of level, i.e., 0.01 is enough to avoid the issue. This is certainly not a CPU issue and happens consistently. (the cpu is low)

I also have another problem, but this is probably my mistake or lack of knowledge. Here is how I connect the audio: 1. to the video recorder, and 2. to an audio out (tried with and without an audio copy).

When I am not recording, I can hear the audio from the speakers just fine. When I start recording, the audio stops coming from the speakers. I need audio to monitor what is going on and send it wirelessly to the "talent." Any idea how to handle that?