Failed to start Aplication Version 2022.5.0
Installation Bugs
Hi guys.
I reinstalled my Aximmetry but every time the application is started have a crash with this message.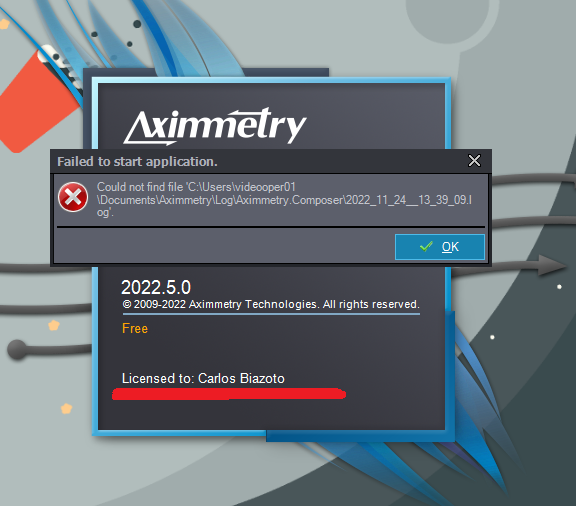 Hi,
We are not sure about the source of this issue. One possibility is that an anti-virus program interferes. Make sure that no anti-virus program deleted the file in the error message. If an anti-virus program did delete it, can you tell us which anti-virus program you use?
You can also try turning off any anti-virus program that you use and running Aximmetry with administrator permission.
If that doesn't help, is the file name in the error message different every time?
Warmest regards,