Hi I'm working on the multi-machine setup. Does Aximmetry support relative path?
For example, I've set the project root D:\TestProject\ on the controlling machine, and set the project root ControllingMachine\TestProject on the satelite machine. And is it possible in the project node, I could set it something like Root\Test.uproject? So that both machines could get the right path?
Currently I always got the Remote File Sharing Problem.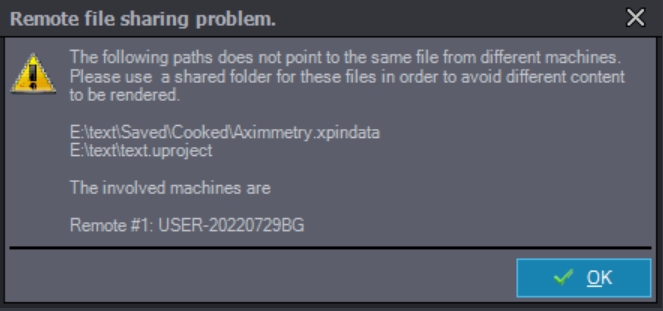 It would work if I set the project path as E:\text\\\DESKTOP-005IJLP\text\text.uproject.
Thanks.