Hi there.
When calibrating our Panasonic AW-UE100 we run into issues at higher zoom levels (0.8 and above).
While the calibration process worked just fine at 0.2-0.6,
we had to switch to the smaller pattern when the Calibrator asked us to do so,
due to limitations in room size.
The first odd thing (which sort of happened at other zoom levels as well, but was bearable)
is the fact that at he 'Set your focus to the board'-stage of the process,
the sharpness indicator was hard to convince to come up into the yellow range.
Once we we had it within yellow and were allowed to press 'next',
the indicator went fully green, indicating maximum sharpness.
Feels as if two different algo's are used in 'set your focus' and all subsequent stages.
The second odd thing is, that at one point the grey region we are supposed to place the camera in,
became very small, making it literally impossible to place the camera (or the board) in a way
that would allow us to press the highly desired 'next' button.
In fact we had to cancel the calibration process at those higher stages.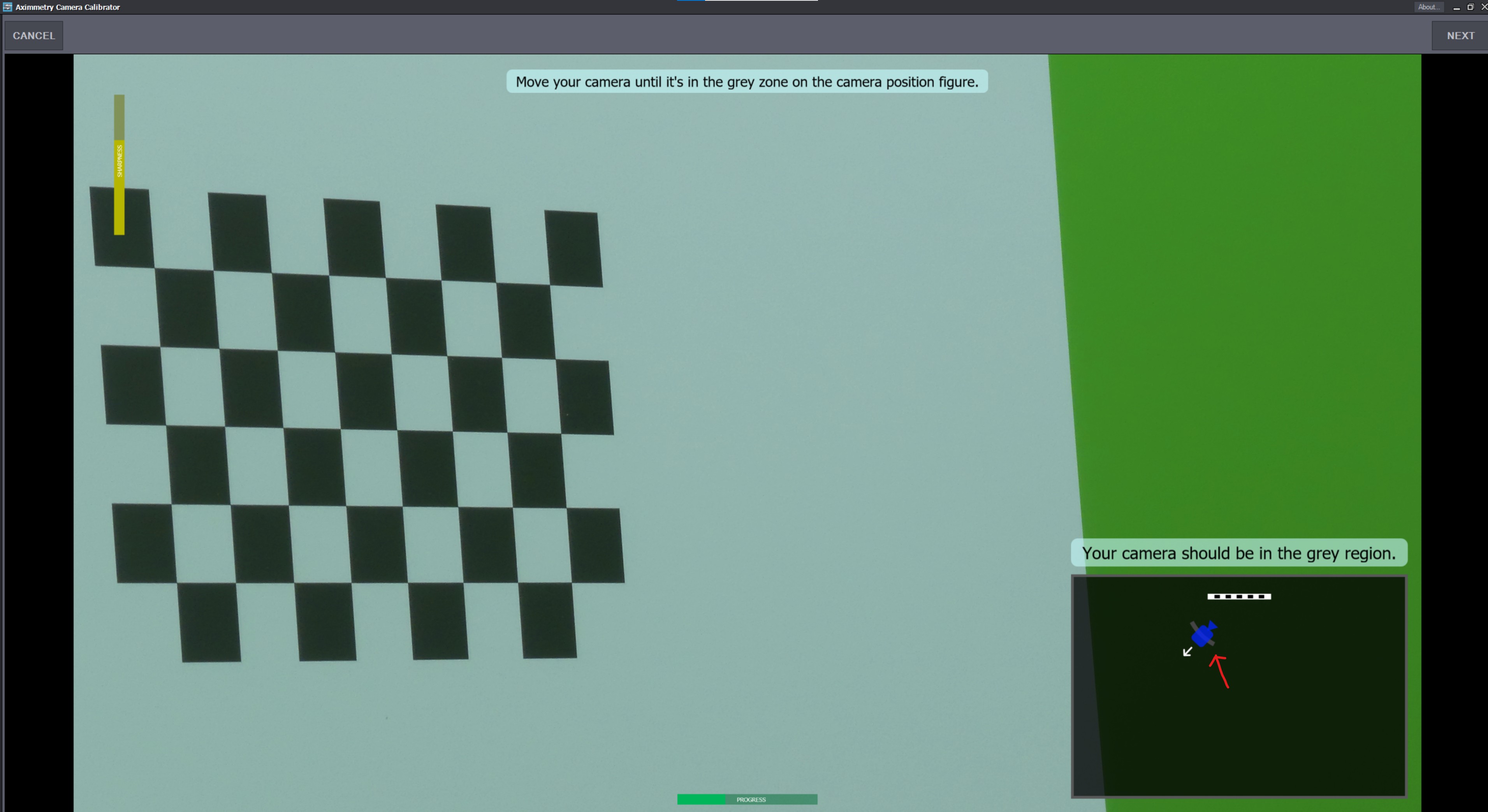 The best we could get were *two* arrows on the camera pointing toward and away from the target at the same time.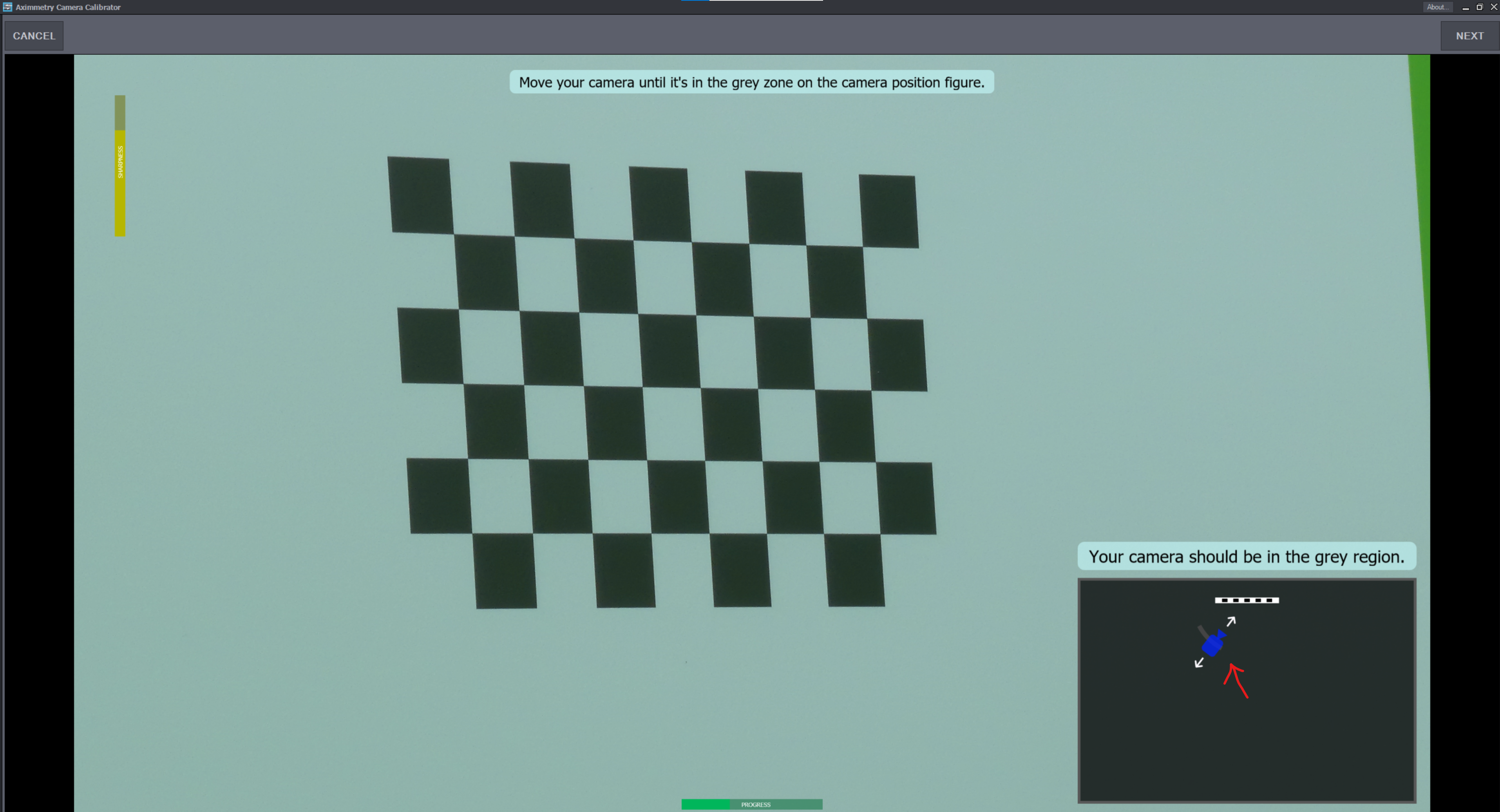 Cheers & all the best.
Eric.