How to control the audio volume of a video
FAQ Studio Operators Video Recording
I want to know how to control the audio volume of a video. By some xcomp or parameter?

Hello,
The video player module has a volume parameter that you can use to control the volume of your video.
To have a better way of controlling it, you should press on the icon on the top right corner of the module to extend it and see all of its pins.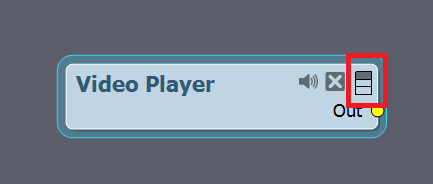 Then, add a Dash Scalar module and connect it this way. You don't have to change anything in its parameters, as it is set correctly by default.

This will add a slider to your Dashboard, and give you quick access to the volume control of your video.

Best regards,